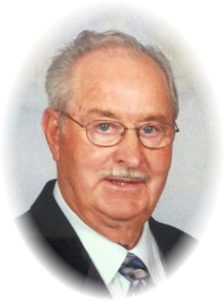 Gordon Porter Marshall passed away at the High River Hospital on July 21, 2017 at the age of 88 years.
Gordon was born in Vulcan, AB on May 12, 1929. He was predeceased by his first wife Vera (Popoff) in 1993, a sister Betty McKinnon in 1963, his father Leslie in 1980 and his mother Della Poff in 2001.
Gordon is lovingly remembered by his wife Byrla (McMorris), sons David (Maureen), Daniel (Barbara), Melvin (Elaine) and daughter Colleen (Bruce) Herring, five grandchildren: Matts (Elena), Colina, Megan, Spencer (Anaise); three Stepchildren: Clint (Rena) Armstrong, Shannon (Doug) Kingsmith...